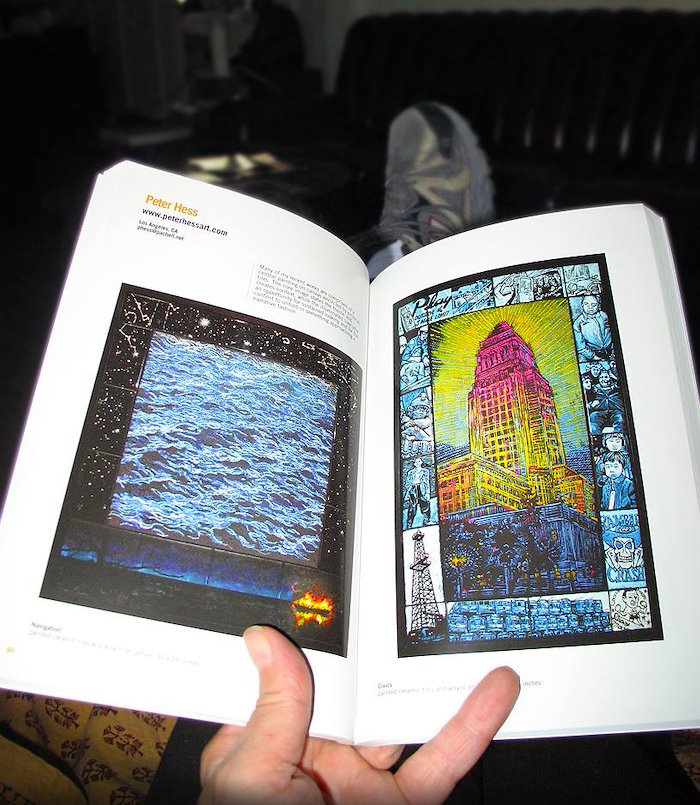 Facebook reminded me about this 2016 post. "Studio Visit" magazine reproduced "Navigation" and "Civics."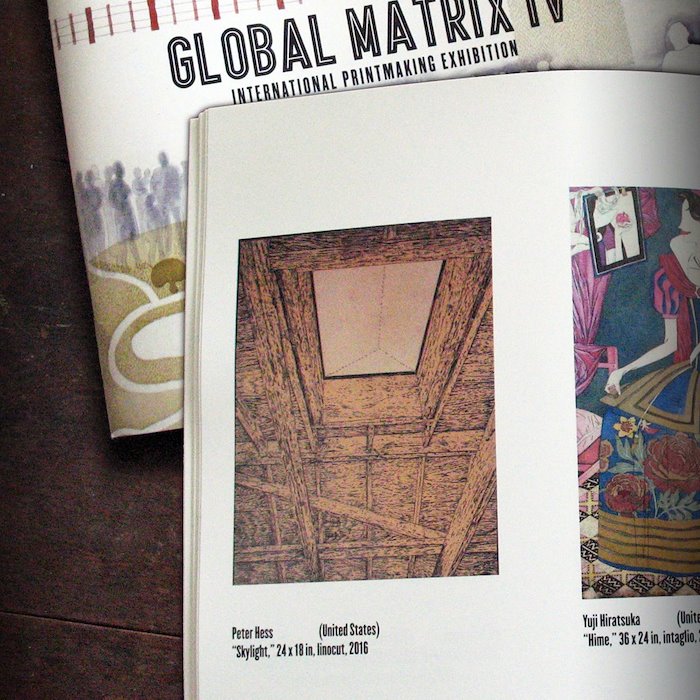 Facebook reminded me about this 2017 post featuring the exhibition catalog from Global Matrix IV, held every 5 years at Purdue University. My linocut "Skylight" is shown.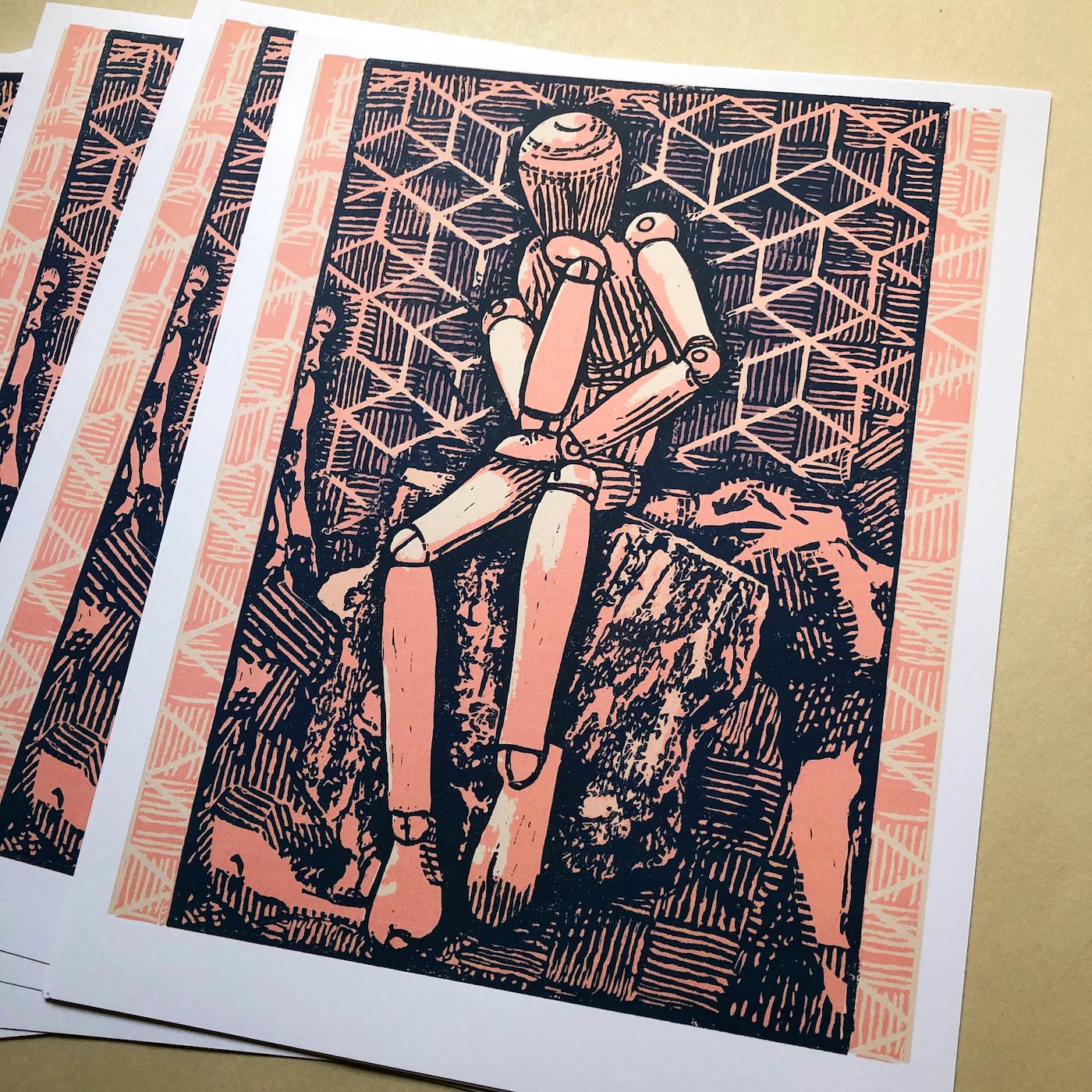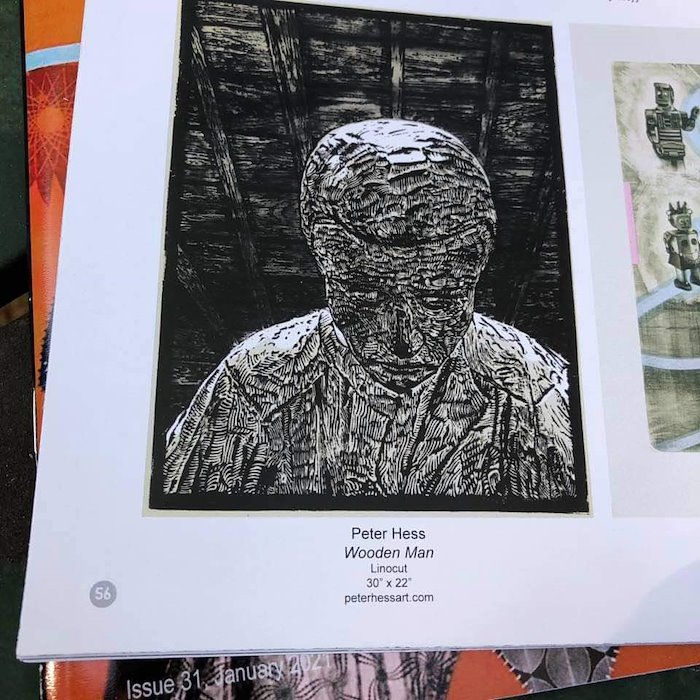 "The Hand," the magazine for reproduction-based art, has graciously published another of my works. The linocut "Wooden Man" appears in the January 2021 issue 31.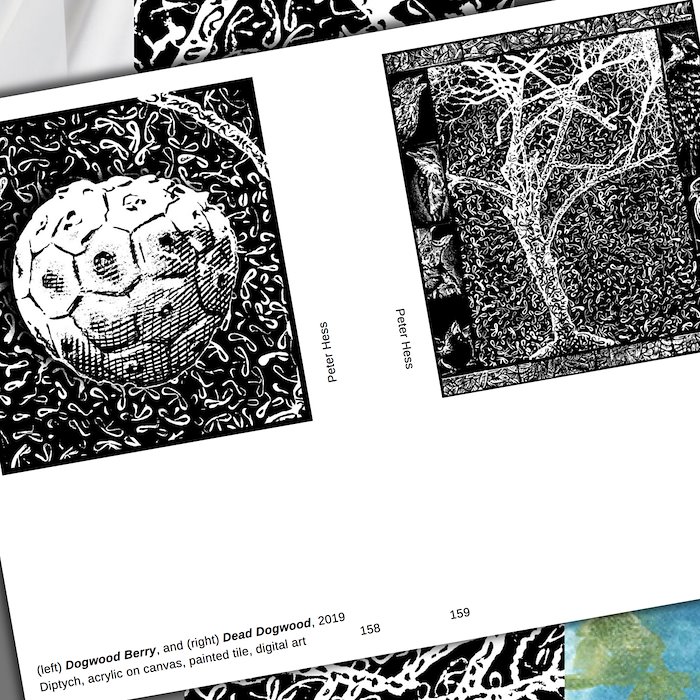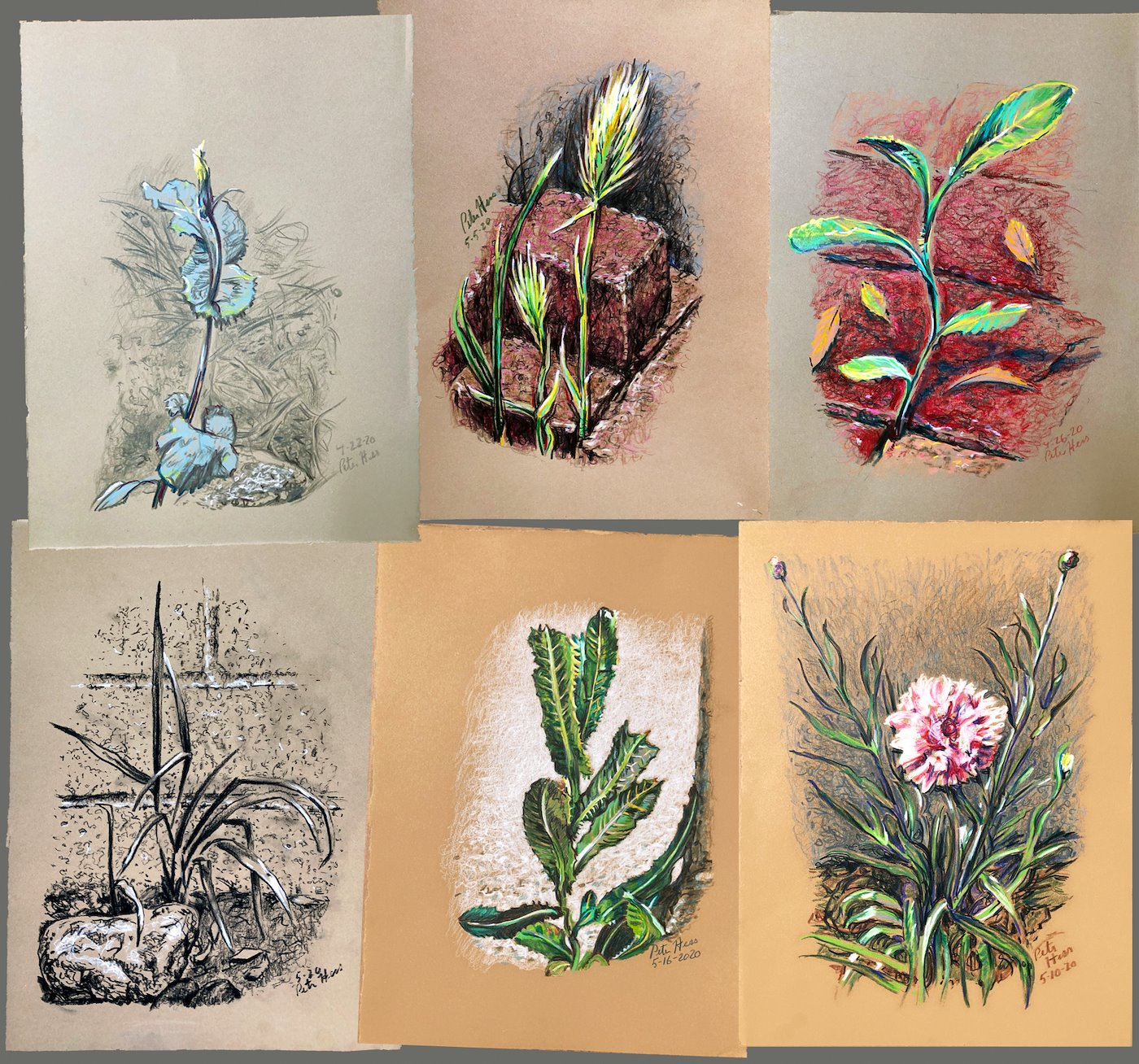 April-May of the pandemic year 2020 found me looking inward and drawing weeds in the yard.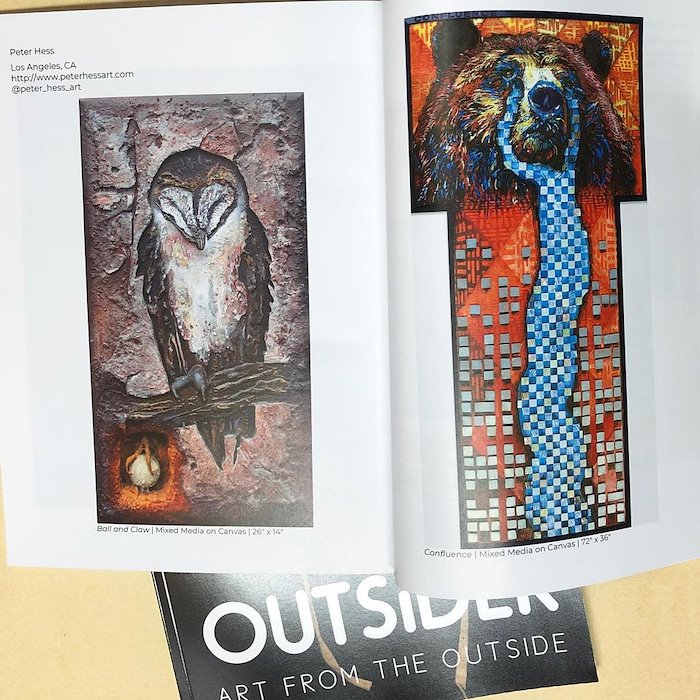 These 2 critters of mine showed up in OUTSIDER Magazine -- Art from the Outside, issue 3. "Ball and Claw" and "Confluence." Happy and grateful to see them.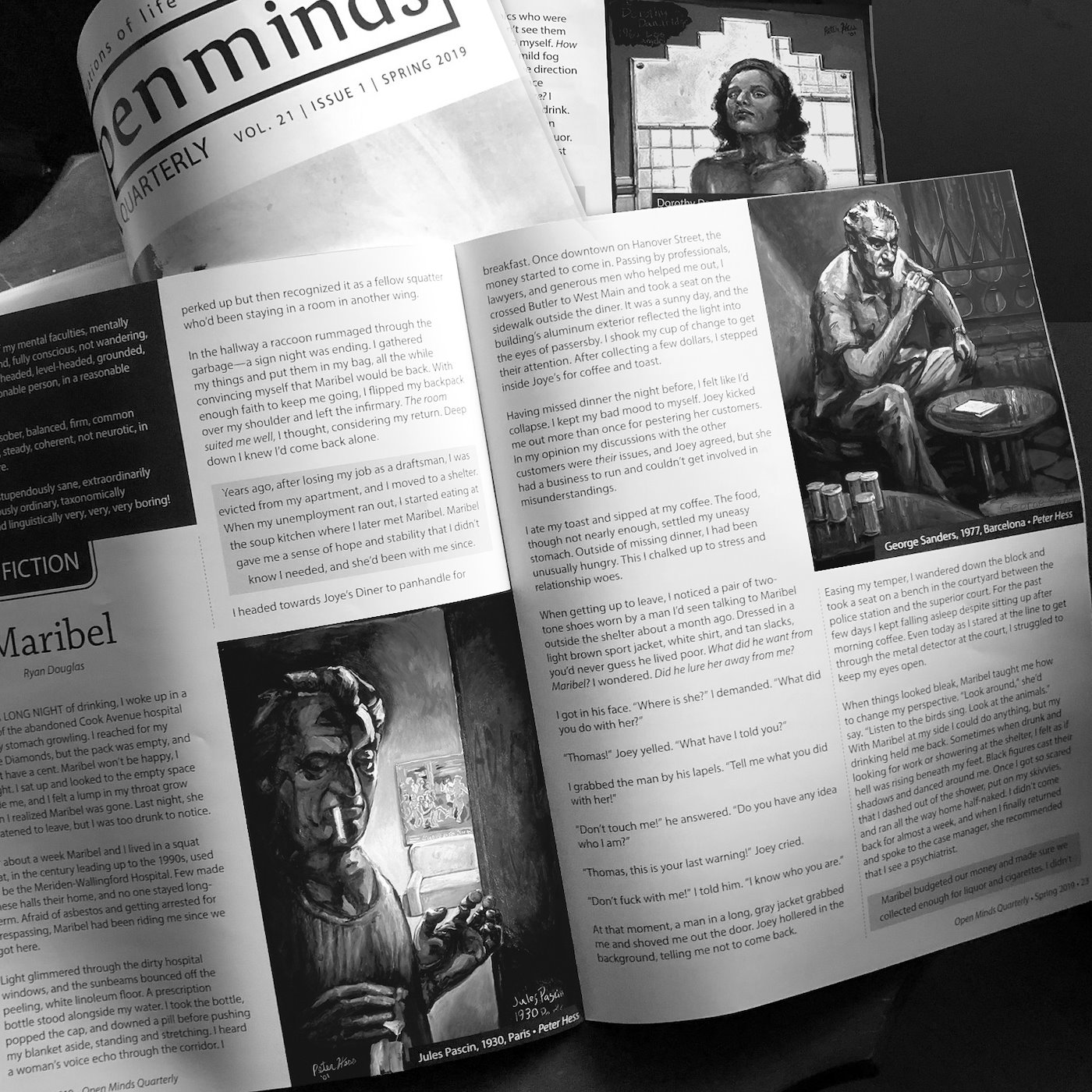 3 tempera paintings from my "Not to Be" series complement a compelling work of fiction by Ryan Douglas in the Spring 2019 issue of "Open Minds Quarterly." The venerable Canadian journal publishes work dealing with "mental health challenges, mental illness, madness, and/or neurodiversity." openmindsquarterly.com/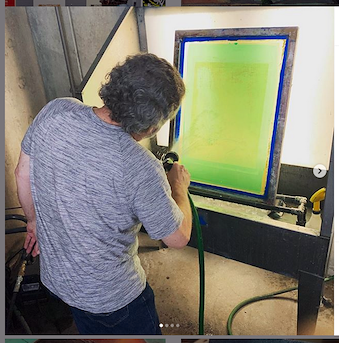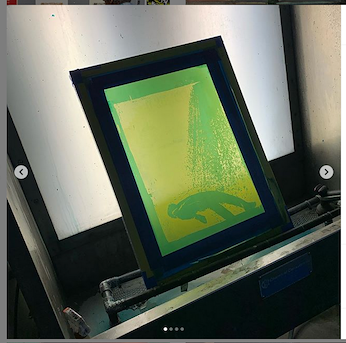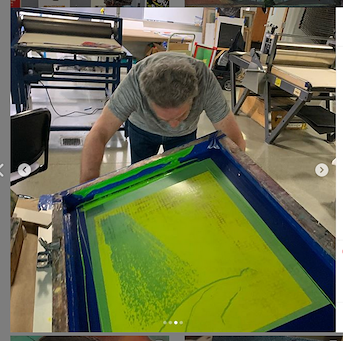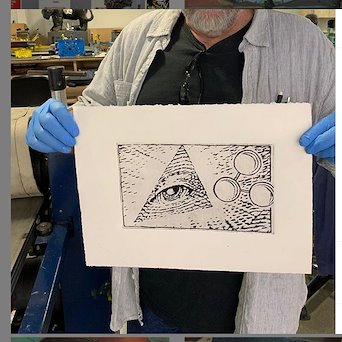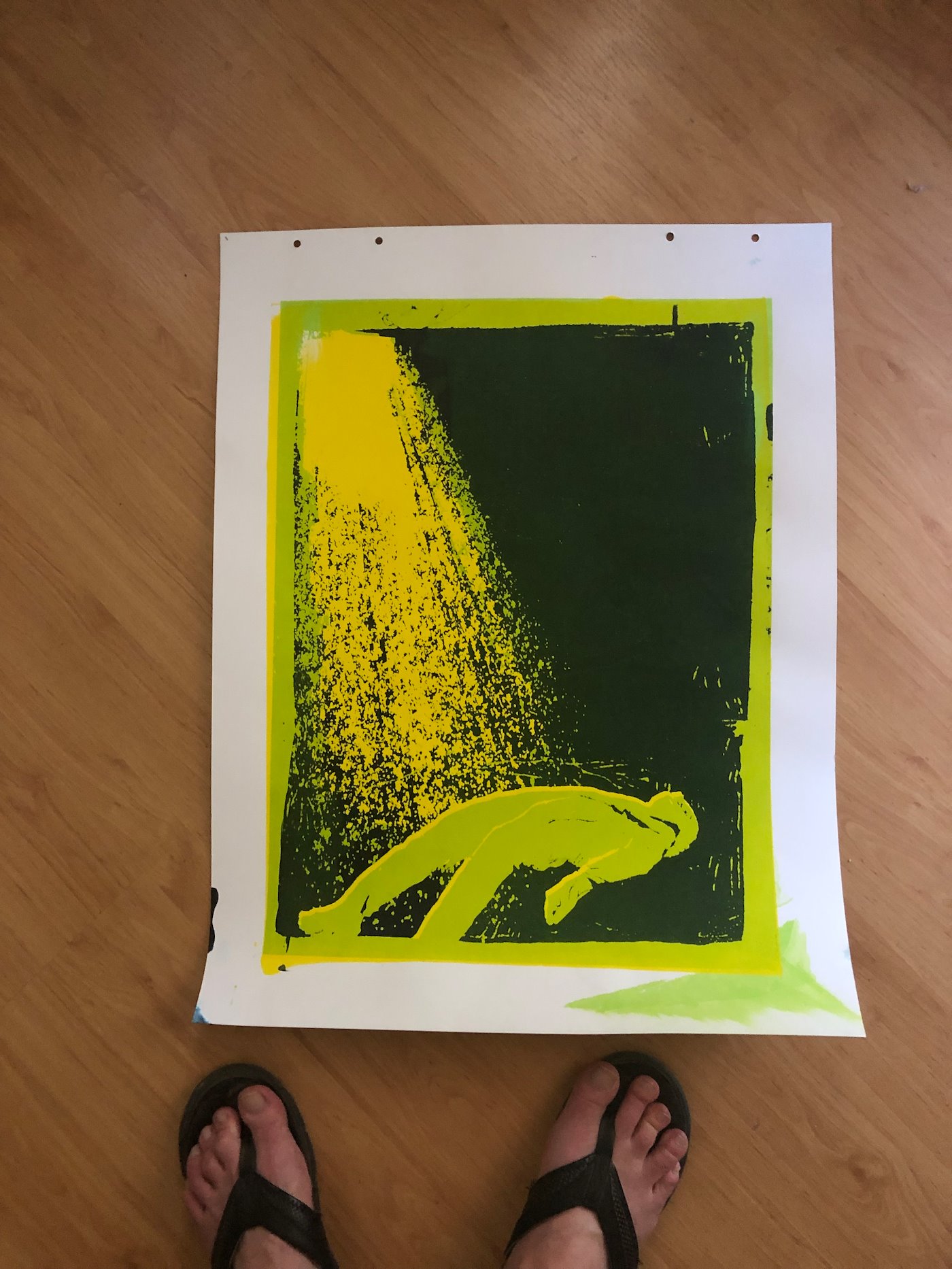 A short print residency at Cerritos College gave me the opportunity to become reacquainted with silkscreening and etching. Thank you Sergio Teran.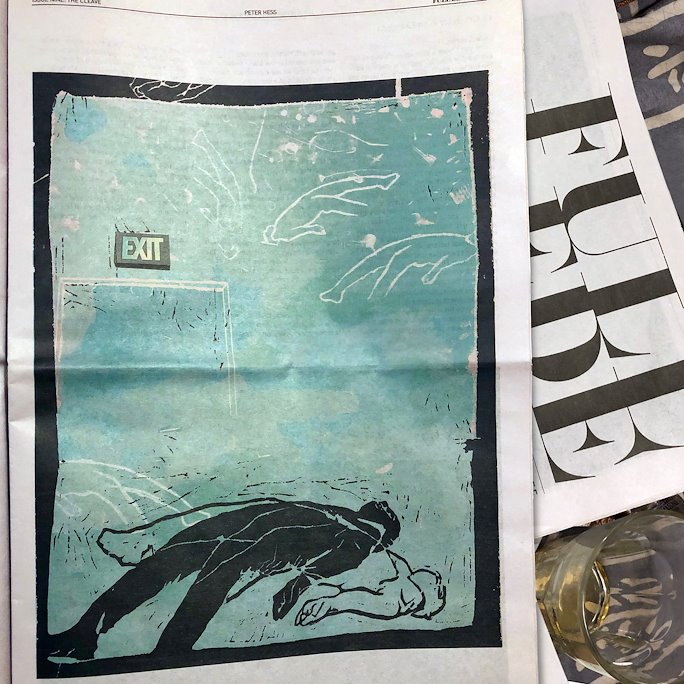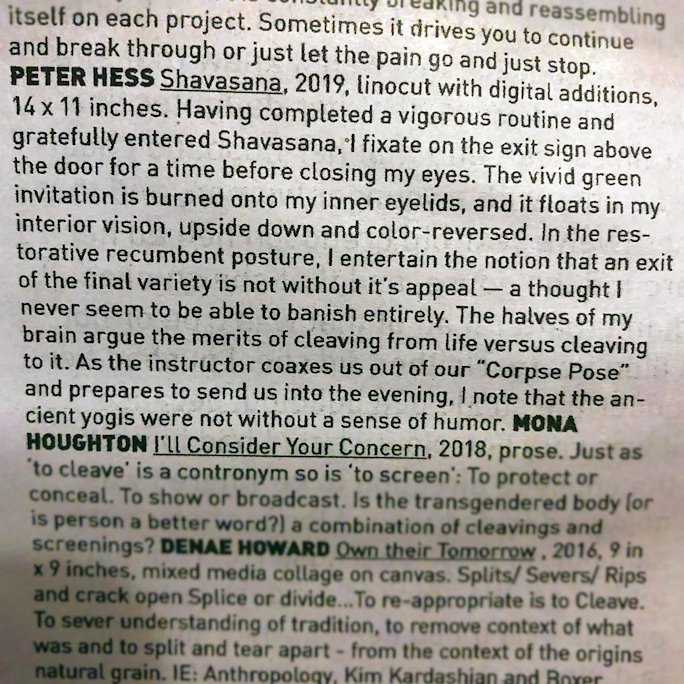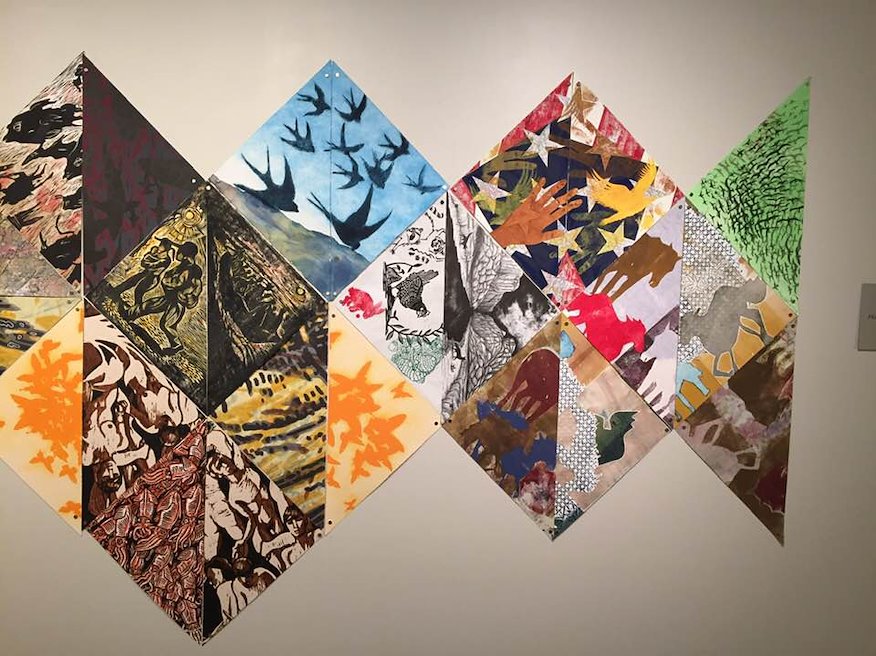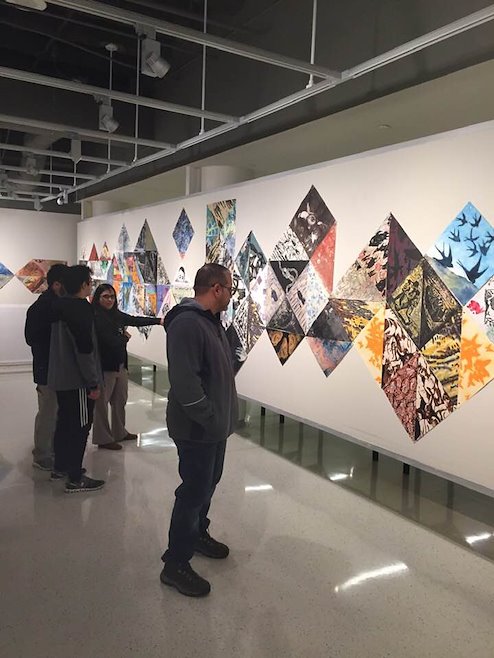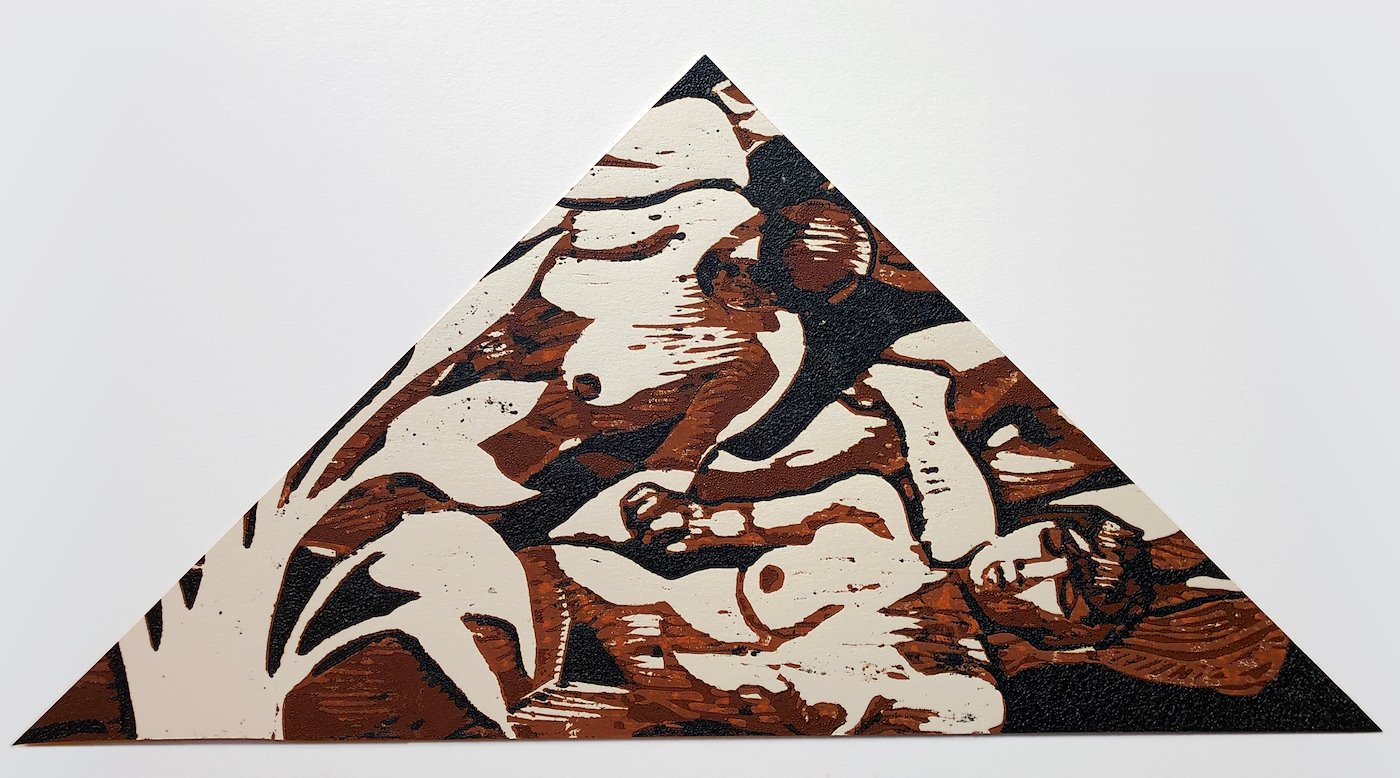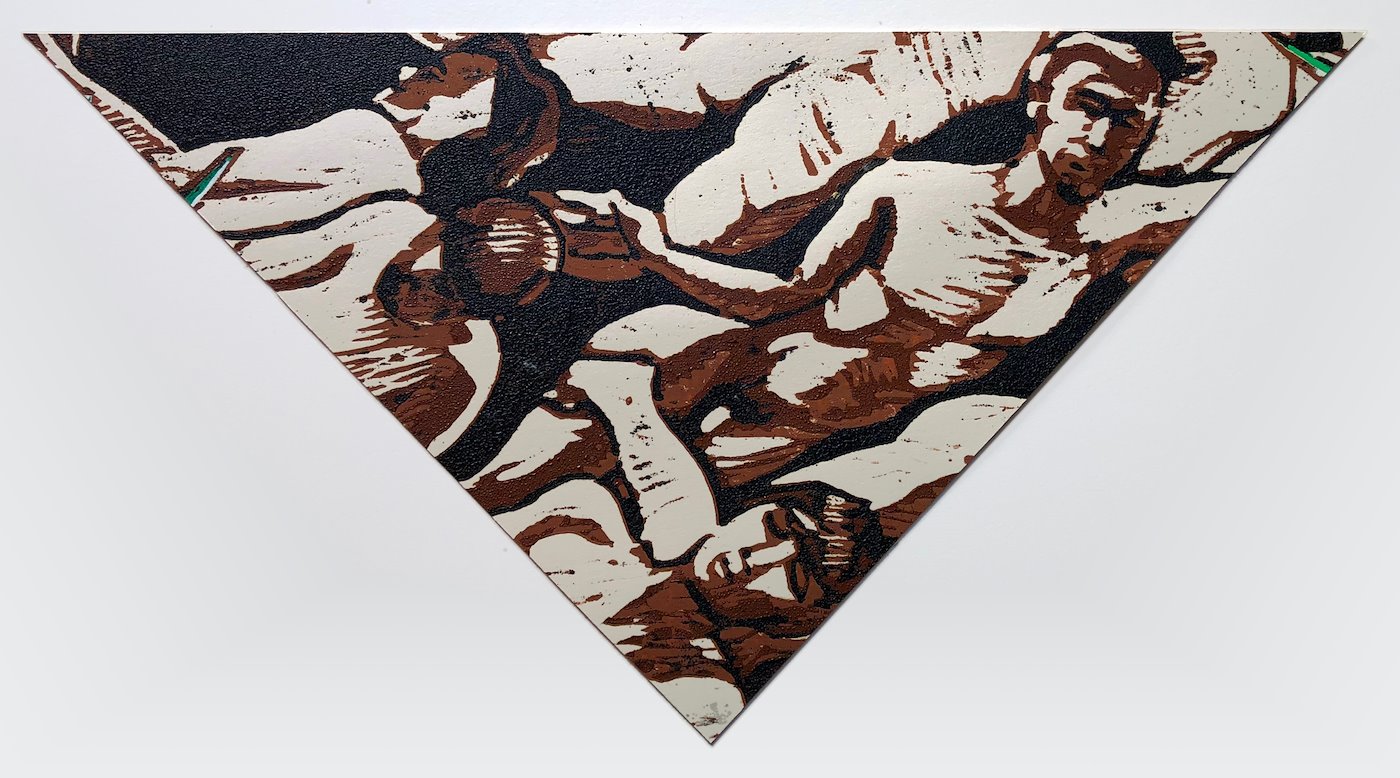 Happy to have linocut prints included in the ambitious collaborative print project: ImMigration at the 2019 SGCI/Texchange event in Dallas, TX.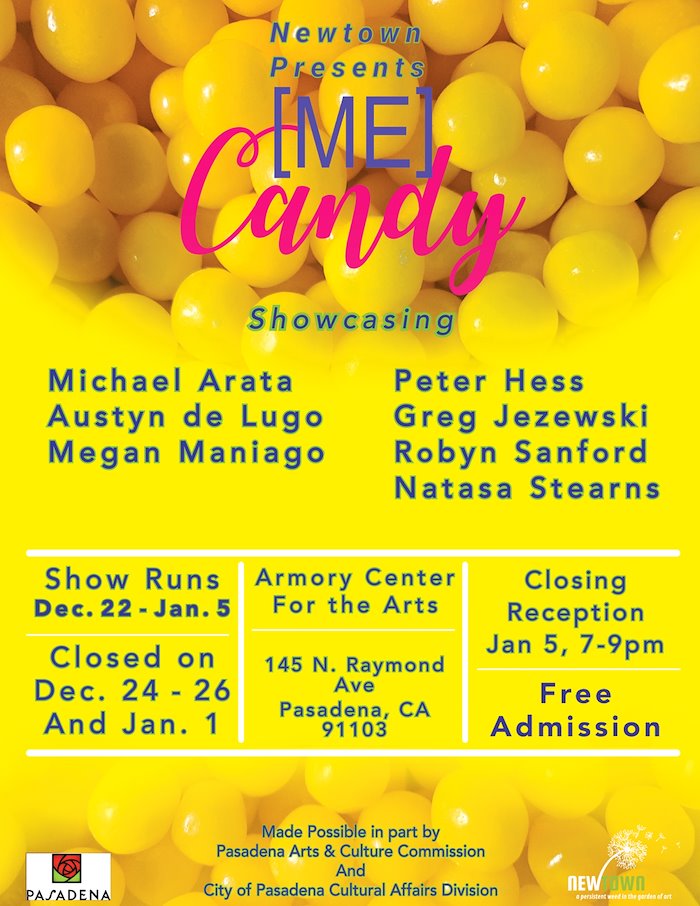 Several artists have been given the opportunity to create art at Pasadena's Armory Center for the Arts to occupy 8' x 8' foot spaces. I am making a number of items entirely from scrap materials, mainly wood, and I'm partnering with Greg Jezewski, who is also making his portion from scrap, mainly bottlecaps. Greg is a madly inventive artist whose primary subject is usually baseball.
If you find yourself near Pasadena between Dec. 22 – Jan 5, perhaps you can check out these "scrapworks" and the other installations. The Armory Center website has the dates and times when they will be open. Please note that they are closed Dec 24-26 and Jan 1.
https://www.armoryarts.org/schedule/2018-events/me-candy-2/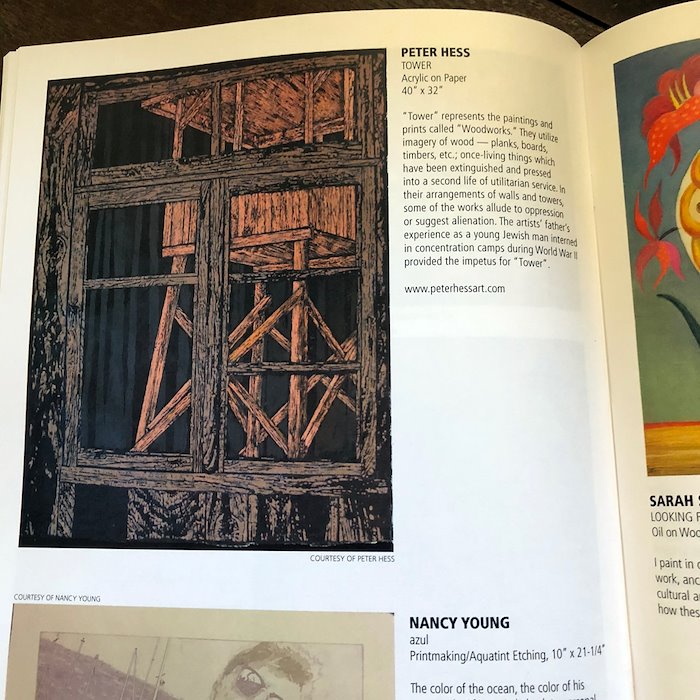 "Tower" in the Remembrance catalog from the recently ended show at the Autry Southwest Museum.
"Adrift" in Fallbrook Village!
Thanks to Apéro for including "Babel" in their "Gather"-themed September 2018 catalogue.
Card for the NELAscapes exhibit at Avenue 50 Studio, August 2018, showing "Arroyo Forms 1." LA Artnews has been generous in their coverage of my work, including last year's show at Future Studio and NELAscapes this year.
Thanks to The HAND, the magazine for reproduction-based art. They kindly published Skylight, Vault and Planks in their July Issue 21.
Studio view – as clean as it gets!
Pleased to have a 2-color linocut, "Grove", included in AIR, WATER, and EARTH, curated by Kim Abeles, at the Muckenthaler Cultural Center. Apr 22, 2018 – Jun 10, 2018
Thanks to Artillery Magazine for selecting my drawing, "Stagger," the winner in their Art of Drawing Spring 2018 Instagram contest!
Next